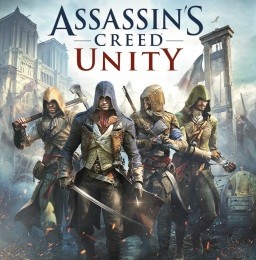 E-xpress interactive, the leading software distributor in India has announced that two Assassin's Creed: Unity figurines will be coming to India.
This is the first time that these figurines would be available in India and marks the expansion of their portfolio beyond the games to merchandise as well.
The two figures upcoming are "Elise The Fiery Templar"  and "Arno The Fearless Assassin". These are characters from the upcoming game.
Both the Unity figurines are 24cm in height, and come with bonus goodies to use within the game. The Arno figurine comes with the 'The Fearless Assassin' outfit DLC whereas the Elise figurine comes with a 'Arno's Duelling Pistol' and 'Arno's French Rapier' DLC.
These figurines will be available for a price of Rs 3999 via GamesTheShop. They are currently available for pre-order at the GamesTheShop retail outlets.
Assassin's Creed: Unity releases on 11th November for PC, PS4 and Xbox One and is eagerly awaited by fans world over. It can be pre-ordered in India from Amazon and Flipkart.