New DLC for Batman: Arkham Origins is now available on all platforms–Xbox 360, PlayStation 3, PC, and Wii U–Warner Bros. Interactive Entertainment announced today.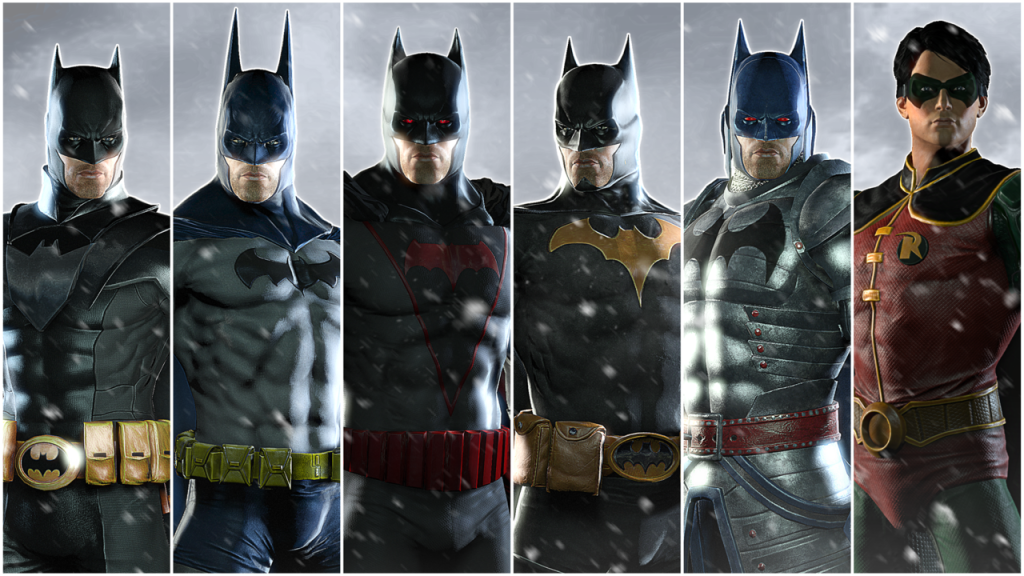 The Infinite Earths Skins Pack ($5 for Xbox 360, PS3, and PC and $3 for Wii U) features six skins pulled from a variety of comic books that can be used in challenge maps, single-player campaign (after completing the mains story), and in multiplayer. This content is included with the Batman: Arkham Origins season pass.
· Earth 2 Dark Knight
· Long Halloween Batman
· Batman: Dark Knight of the Round Table
· Thrillkiller Batman
· Earth 2 Batman
· Classic Tim Drake Robin (available in multiplayer mode only on PS3, Xbox 360 and PC)
The Batman: Arkham Origins Black Mask Challenge Pack ($2 on all platforms and not included with the season pass) features new challenge maps Lot Full and Hidden Facility. Those who own the Deathstroke Challenge Pack can play as Deathstroke in the new content.
The third new expansion released today for Batman: Arkham Origins is the Supply Drop #1, available on all platforms and also not included with the season pass. It features additional multiplayer content in the form of new clothing items for Bane and The Joker, as well as the new Sawn-Off Shotgun weapon. Extra weapon progression bonuses and skins are also included.
An all-new single-player story expansion is also in development for Batman: Arkham Origins, though no details about this content are available.
Developed by WB Games Montreal (single-player) and Splash Damage (multiplayer), Batman: Arkham Origins was released for Xbox 360, PlayStation 3, PC, and Wii U on October 25.