A price drop for the Xbox One and PlayStation 4 versions of Metal Gear Solid 5: Ground Zeroes was not the only announcement Konami had in store for the game today. The publisher also announced today that if you buy Ground Zeroes you'll receive exclusive downloadable content for follow-up Metal Gear Solid V: The Phantom Pain when it is released (which might not be until late in 2015).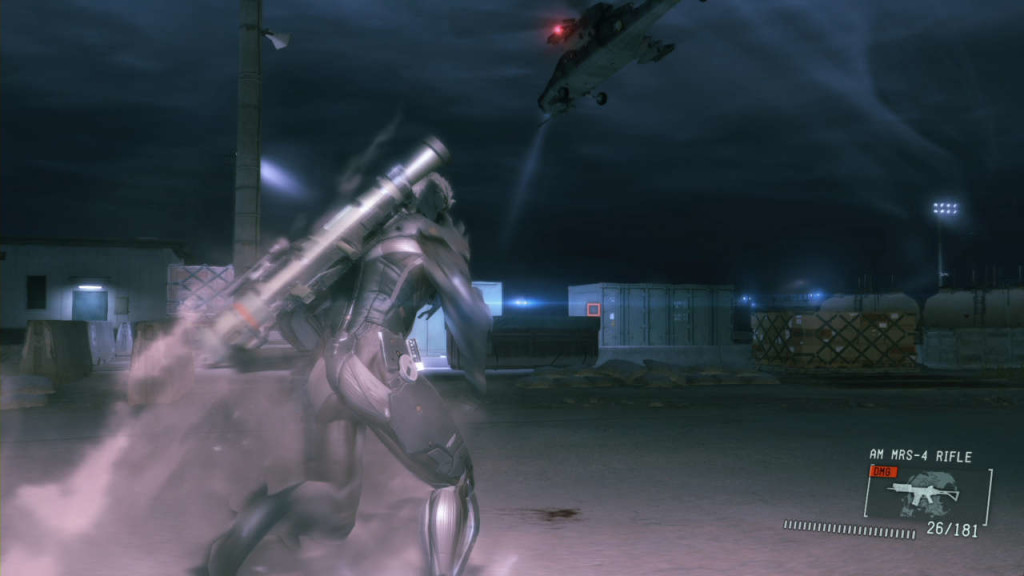 The DLC provides players with additional resources for a Mother Base area featured in The Phantom Pain. According to Konami, Mother Base will be introduced during the Ground Zeroes campaign and will play a "central role" in The Phantom Pain. The DLC is included only in the "first batch" of Ground Zeroes retail copies and for a "limited period" for the digital version.
Players who have this DLC will have an "edge" over those who don't, Konami said. It's not clear if the DLC will be available for separate purchase.
Konami also announced today that everyone who purchases Ground Zeroes will unlock "exclusive" content that will carry over to The Phantom Pain. More specifically, prisoners of war and VIPs rescued in Ground Zeroes will appear in The Phantom Pain as Mother Base staff. Character skins can also be carried over from Ground Zeroes to The Phantom Pain.
Finally, Konami today announced Ground Zeroes' second-screen "iDROID" app. This app– available for free on iOS, Android, and Xbox SmartGlass–will replicate Big Boss' in-game communication map/device. Using the iDROID app, players will be able to call up maps, enlist the help of air support, or play cassette tapes they find in Camp Omega.
Ground Zeroes launches on March 18.