Grand Theft Auto 5 was finally announced for PC, PS4 and Xbox One at E3, and Games The Shop has updated its website with prices.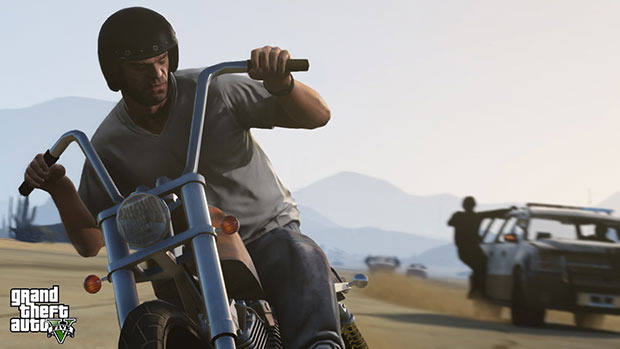 The retailer has the PS4 and Xbox One versions of GTA5 at Rs 3,499, while the price of the PC version is yet to be updated.
While this listing doesn't necessarily confirm the Rs 3,499 price, it should be pretty concrete since Games The Shop is the retail arm of E-xpress Interactive, which distributes Rockstar games in India.
PC gamers have reason to be optimistic though. Rockstar is partnered with Take-Two Interactive, and its PC games tend to release at attractive prices in India.
For example, Grand Theft Auto 4 was priced at a disruptive Rs 499 on PC, while Evolve, which is also set for release later this year and is also a Take-Two title, has been priced at Rs 699 (new PC games are usually priced Rs 999 and up).
No release date has yet been set for the next-gen console and PC versions of GTA5, but it should be in or before November. We'll have an update once more details o