The NVIDIA SHIELD tablet is the ultimate tablet for gamers, designed with cutting edge technology to deliver PC-grade graphics and games, clear crisp audio through its front-facing speakers, and precise gameplay with the SHIELD controller. It also boasts a lengthy list of advanced features, MicroSD support, an art and productivity stylus, a 16:10 IPS screen designed for gaming and multimedia, and much, much more.
Starting at $299, the press and its owners rate SHIELD tablet as one of the best tablets around, and this week SHIELD tablet gets even better with the release of the Android 5.0 Lollipop update, bringing Google's latest OS and all its upgrades to SHIELD tablet in record time.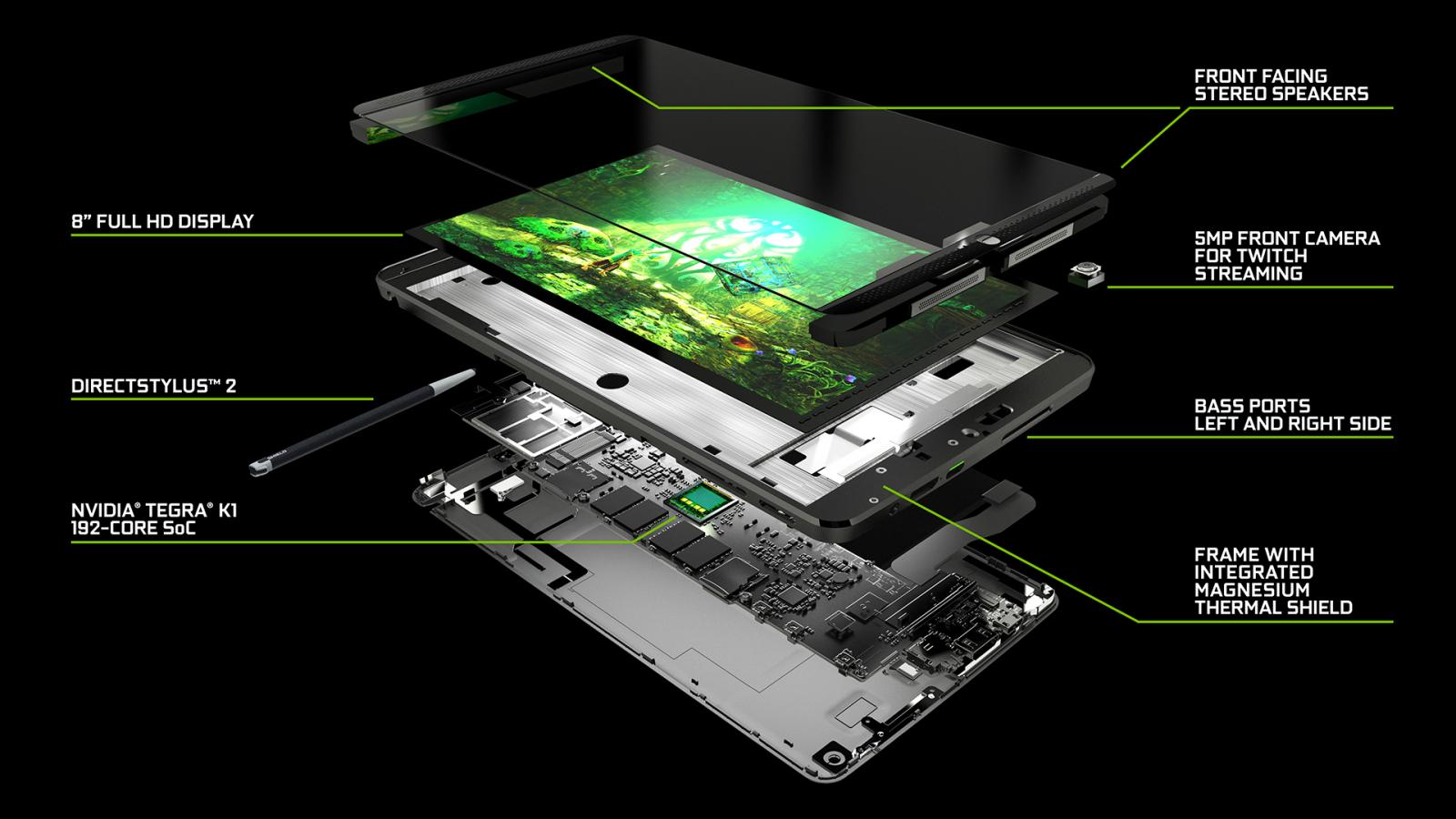 Core to the Android Lollipop update is Material Design Language (MDL), a new, better way to convey information with improved design, better visuals, and faster workflows. SHIELD tablet's Android Lollipop update brings this new design philosophy to menus and built-in apps, improving your experience when gaming, watching video, working, or streaming to Twitch. Please note, SHIELD Hub will be updated with MDL in the near future – for a first glimpse check out the video below.
For gamers, the most exciting addition in the Lollipop upgrade is the Android Extension Pack (AEP), which powered the jaw-dropping Unreal Engine 4 SHIELD Rivalry demo, showed off at Google I/O this year.
Along with the Lollipop and Dabbler upgrades, we're including a couple of additional features in the SHIELD tablet software update.
The first is a Console Mode update that enables streaming local 4K content on your SHIELD tablet at native resolution to your 4K UHDTV.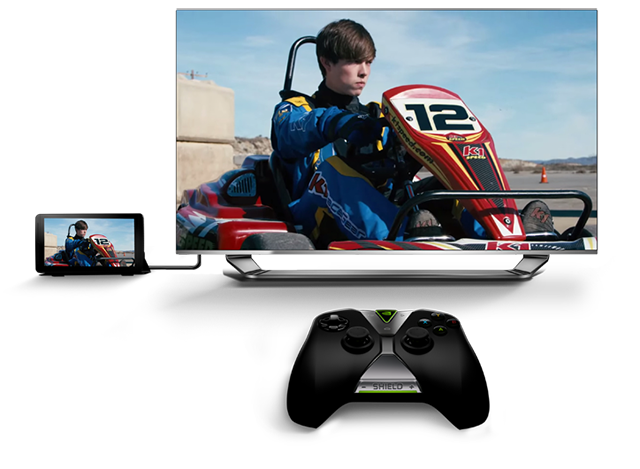 The second new feature is USB Y cable support, enabling the simultaneous use of a charger and an Ethernet cable, so now you can game continually while using 1080p GameStream or 4K Console Mode, and enjoy your games and media faster with a better data rate.