Assassin's Creed Rogue is a brand new chapter in the blockbuster Assassin's Creed universe. Play as Shay, an Assassin who finds himself at a crossroads and ultimately turns his back on The Brotherhood in order to hunt them down. Assassin's Creed Rogue will be available on PC March 10th.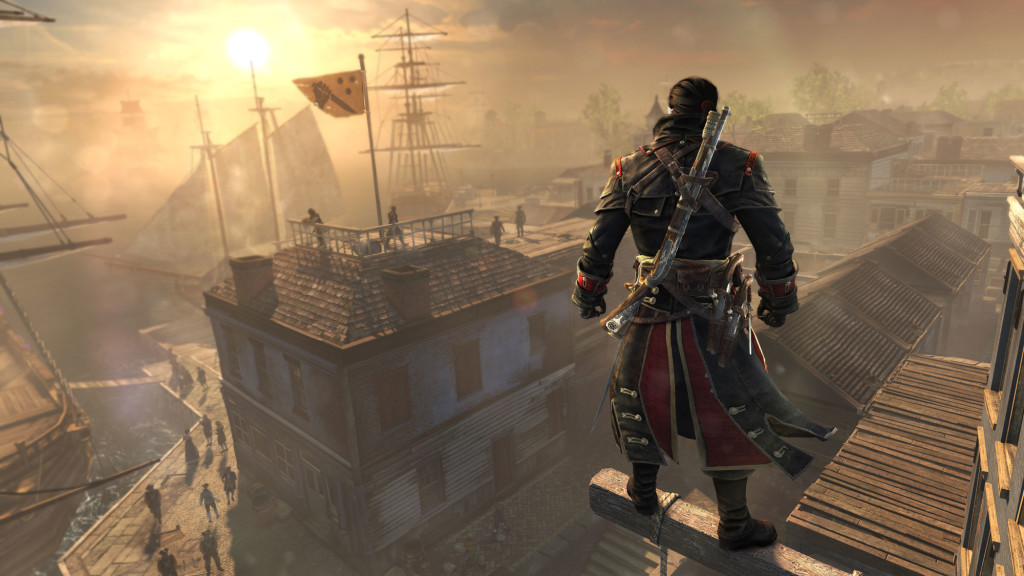 OS: Windows 7 SP1 or Windows 8/8.1 (64 bit versions only)
CPU: Intel Core2Quad Q6600 @ 2.4GHz or AMD Athlon II X4 620 @ 2.6 GHz
RAM: 2GB
Video card: nVidia GeForce GTS450 or AMD Radeon HD5670 (1024MB VRAM) or Intel HD4600
DirectX: DirectX June 2010 Redistributable
Hard disk: 11.4 GB
Sound card: DirectX-compatible sound card with latest driver
Supported peripherals: Xbox 360 controller, Tobii EyeX Controller, SteelSeries Sentry
Supported video cards at launch: NVIDIA GeForce GTS 450 or better, GeForce 500, 600, 700, 900 series, AMD Radeon HD 5670 or better, Radeon HD 6000, 7000, R7, R9 series
Intel HD4600, HD5200 (Note: Laptop versions of these cards may work but are NOT officially supported.)
As noted, that's the minimum system requirement. We don't have a recommended spec as of yet, so I'll make a recommendation myself: Don't try and play it with minimum-spec hardware. Sure, it might run, but it probably won't run very well. Save yourself the hassle and the heartache, and save your money for some upgrades.