The darkest chapter yet in the Assassin's Creed franchise.
---
For Xbox 360, PlayStation 3 and PC gaming systems.
---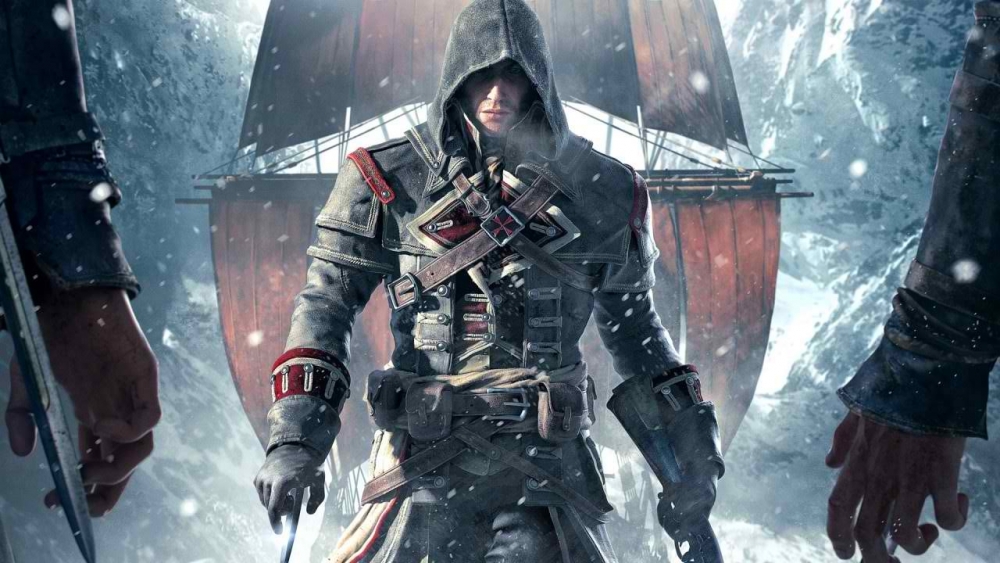 So after playing the seven major instalments in the Assassins Creed series it doesn't matter if you're at work, at home, on a date (yeah, right, like you're on a date), or driving, you're mind is running wild with rifles, swords, having yourself descending into the brutal killer territory or captaining a ship. If you're in this gaming jolt then all you assassins, there is a good news for you as the eight instalment of the AC series is on the hype. Ahan! that's right the Assassins Creed Rogue is all set to take away your precious beauty sleep away. Yehhhhh.. in unison "who cares!!"
Buckle up, we got work to do..
The story is set in the mid-18th century during the Seven Years' War, amid the chaos and violence of the French and Indian War, Shay Patrick Cormac, a fearless young member of the Assassin Brotherhood, undergoes a dark transformation that will forever shape the future of the colonies.
For the first time ever, you'll embark on a quest to hunt down the Assassins themselves oooohoo! that's our call for some sassy adventure . Your journey will lead you to sail the treacherous waters of the North Atlantic, stalk through the criminal underbelly of 18th century New York City, and explore the vast landscape of the American River Valley in an all-new open world adventure. It's a dark, blood-soaked chapter in the history of the Assassins
Gameplay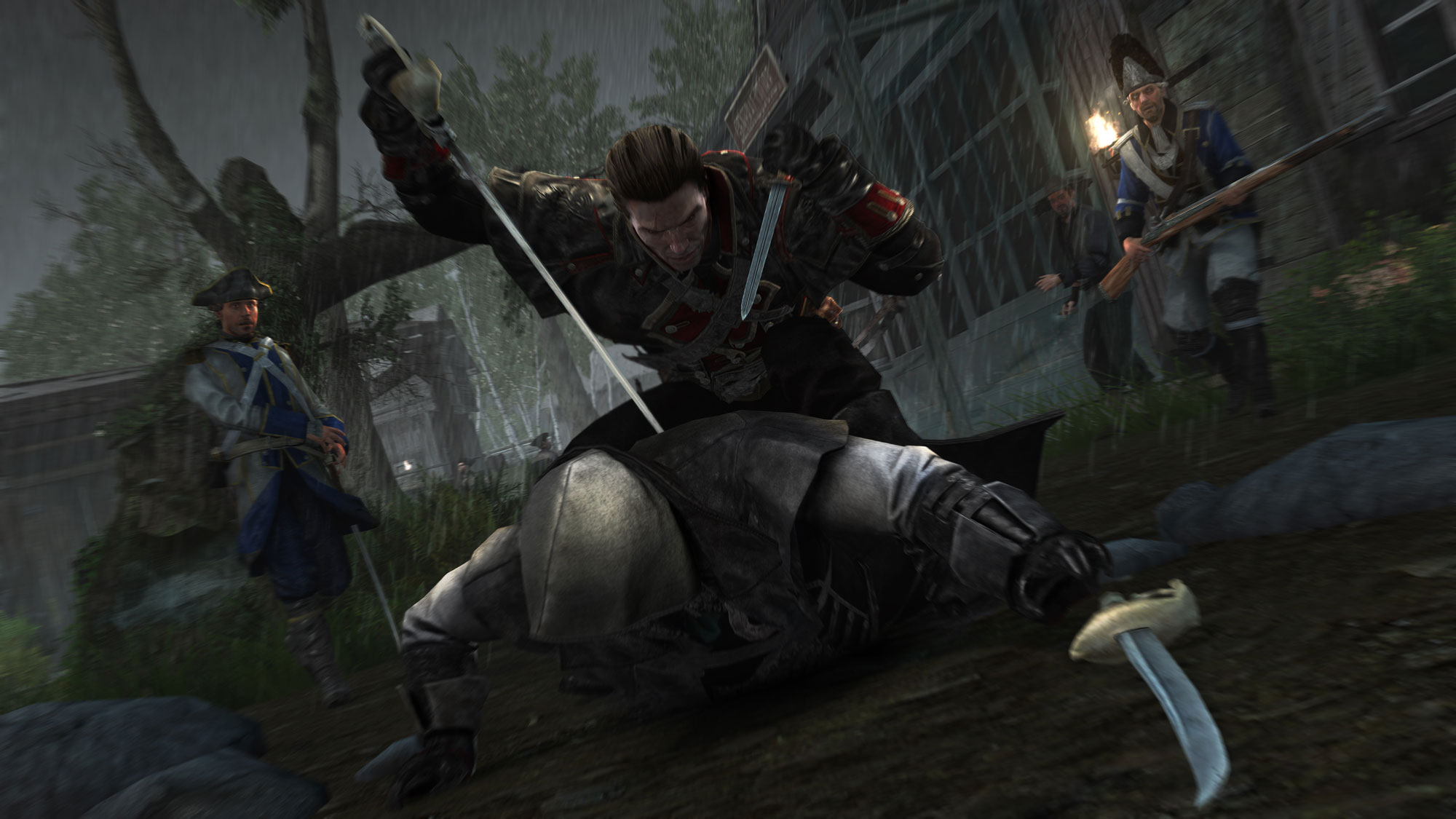 BECOME THE ULTIMATE ASSASSIN HUNTER
---
History has always played a pivotal role in the Assassin's Creed series. It serves as both inspiration and backdrop – a resource for dramatic events, supporting characters, and villains. Rogue is slightly different, though; it's more concerned with examining the history of the series itself than exploring real-life events. The result is one of the most striking and intriguing stories seen in an Assassin's Creed game, but forgettable missions, an empty world, and lack of effort to put a new spin on how this long-running series plays and controls continually undermine its dramatic intentions.
Shay Patrick Cormac is a fearless, adventurous Assassin, who fights alongside his brothers to protect the American colonies. Until one day, he's assigned a new mission with devastating consequences. When Shay questions the motives of his fellow Assassins, he ends up on the Brotherhood's hit list. Backed into a corner, Shay has no other choice but to turn against those he once called friends. Shay now follows a new path and hunts his former allies in the name of the Templars.The history of the Assassin Brotherhood is cloaked in shadows, but Assassin's Creed Rogue shines a light on one of its darkest chapters. Bridging the gap between Assassin's Creed IV Black Flag and Assassin's Creed III, this story reveals the catastrophic events that nearly brought the Brotherhood to its knees. When you play Assassin's Creed Rogue, you won't just learn the truth about the Brotherhood's destruction, you'll be the one causing it (how evil is that xD)
Plot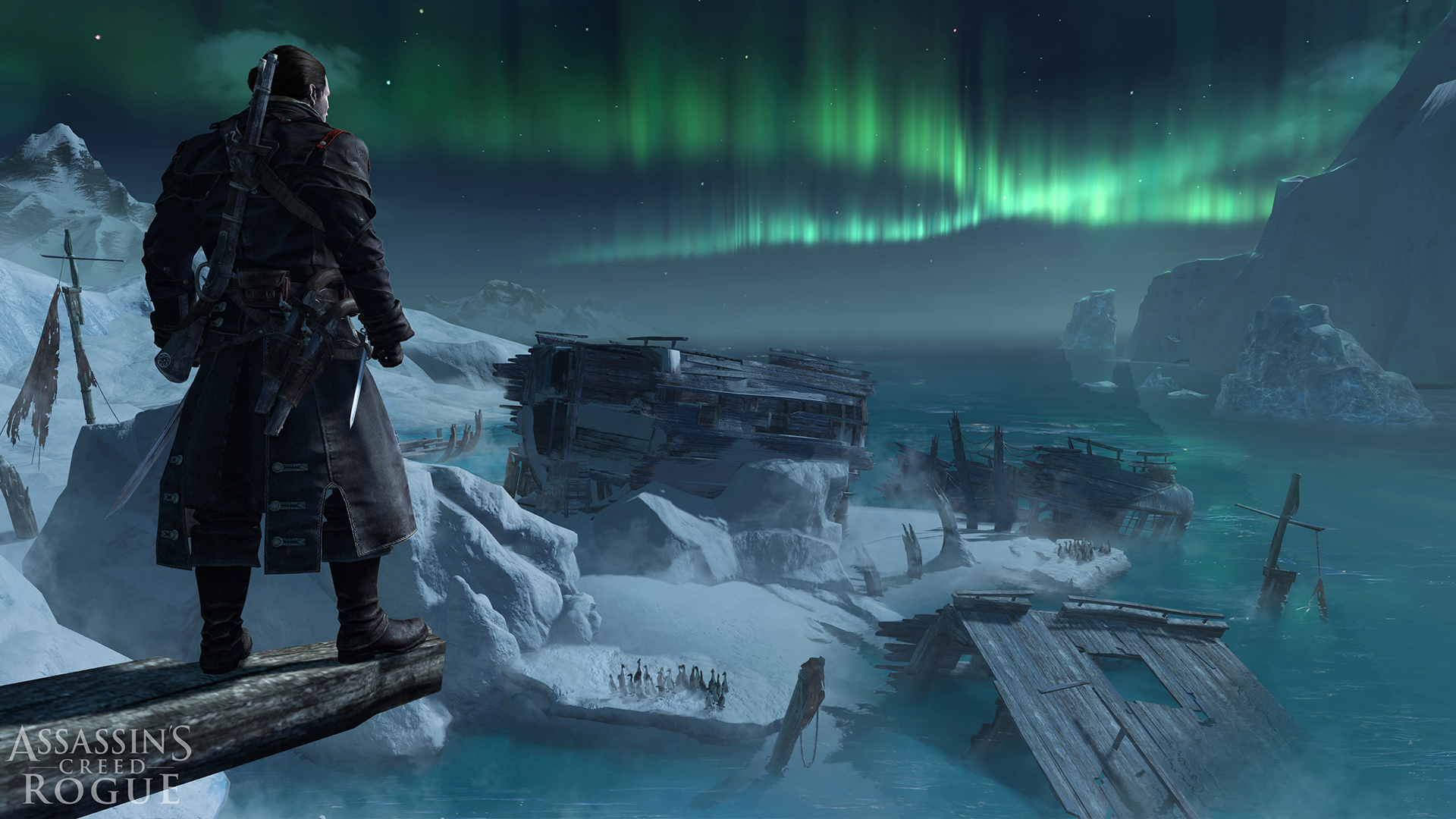 SLOWLY DESCEND INTO DARKNESS
---
Most of the trailers surrounding Rogue have portrayed Shay as a cold-blooded killer, but that's in no way accurate; his story is nuanced, and the narrative is patiently unfolded. You play the first third or so of Rogue as an Assassin, which lets you forge relationships with those you will later hunt. Along the way you'll uncover secrets about the Brotherhood that have never been revealed. Secrets(woah!! what can they be?)that the Brotherhood would rather have stay secret.
The vast, open world in Assassin's Creed Rogue offers a multitude of locales to explore, with new gameplay opportunities around every corner. Rogue will build upon both the series' signature open world exploration as well as the intense naval gameplay from Assassin's Creed IV Black Flag. Throughout Assassin's Creed Rogue, you'll travel by land and sea to discover a side of the Brotherhood you've never seen before(uh-oh told you to buckle up :p)..
There's a good chunk of the 14-hour campaign where Shay doesn't have any clear allegiances, and even then, he never really descends into brutal killer territory. There's always a sympathetic motivation to be found; it's all much more nuanced and ambiguous than I was expecting, and it makes for the most engaging story in an Assassin's Creed game since the days of Ezio Auditore da Firenze.
Rogue also attempts to transfer the crisis of faith Shay experiences to us, and for me it worked. Familiar faces and locations from each of the past Assassin's Creed games are thrown up and put in some sort of order, but the perspective of those events we know is either changed or challenged. Shay isn't a villain; he's an individual, who questions orders and suspects inherited truths, and for the first time in the series we are encouraged to do the same. Rogue is great because it does away with the idea of black-and-white villains at all.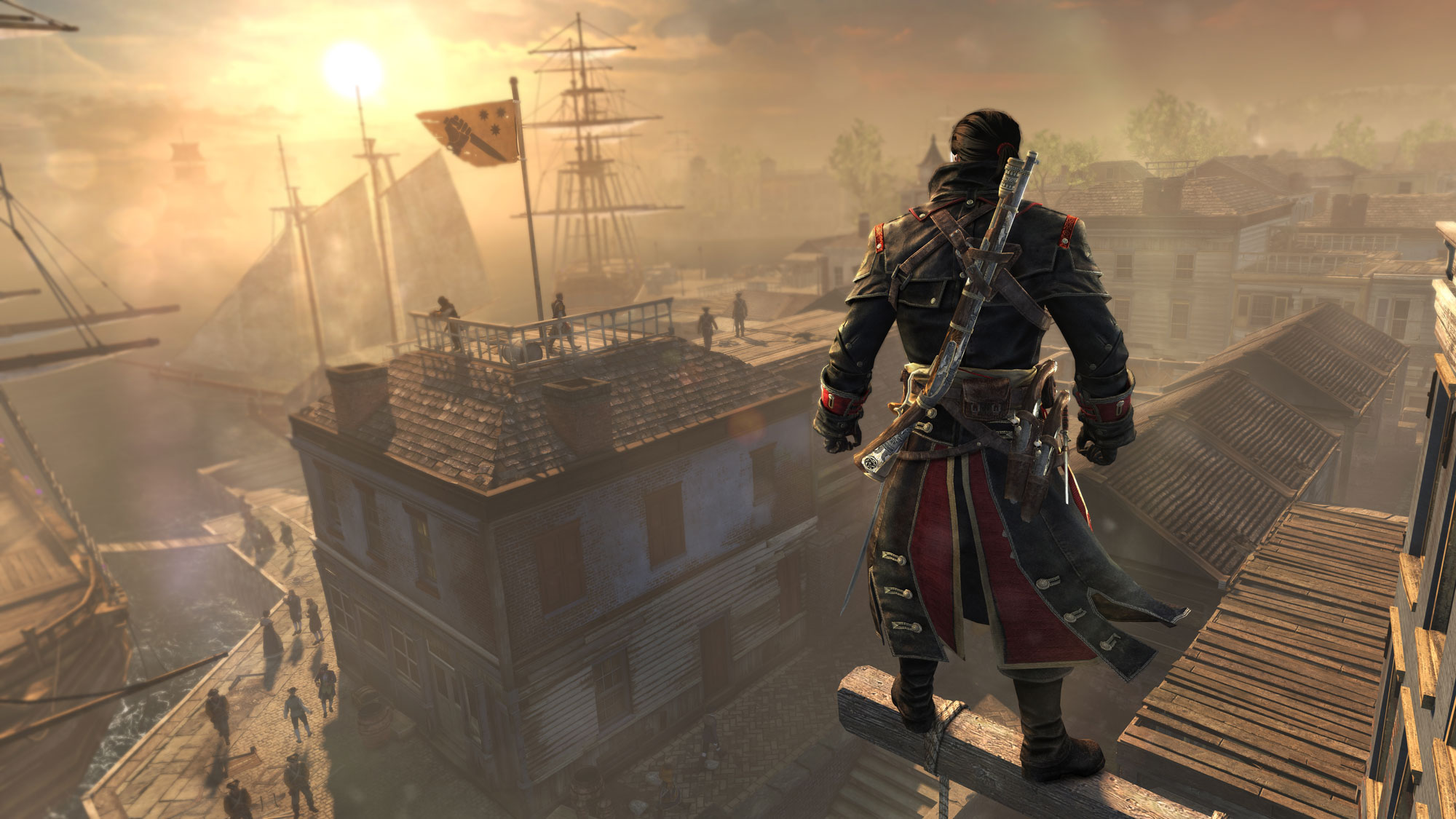 VAST DIVERSE OPEN WORLD TO EXPLORE
---
Assassin's Creed: Rogue is a remarkable title in the series, introducing one of the best and more charismatic characters seen so far and managing to shine a light on several aspects of the series' past plots.By embracing established mechanics and gameplay systems, the closing chapter of the America saga regularly feels like a retread. Fortunately, with much of the groundwork already in place, the developers have been able to focus on content creation, and Rogue is one of the biggest and most varied titles in the franchise to date.AC Rogue is the best assassins creed of the last 5 years, after brotherhood, of course. Well.. don't just stand there, applaud.
This adds a renewed level of intrigue to what is a very familiar Assassin's Creed experience of running across rooftops, freeing hostages, sabotaging the enemy, and of course, killing important people.Assassin's Creed Rogue received generally mixed to positive reviews. Some of them were stated as there are not much abilities to distinguish and that it is mechanically bland. I mean come on man, he is trained as an assassin and will have his bloody business as usual, he is not a super hero after all.
In both good ways and bad, Rogue plays like a direct sequel to Black Flag, and carries on its strong emphasis on seafaring. The map sends us around Albany, New York, the frozen waters of the North Atlantic, as well as plenty of small towns and quaint settlements, like the pumpkin-strewn Sleepy Hollow, dotted around. Even though it can be on occasion a bit fuzzy around the edges with some dodgy shading, Rogue is a frequently pretty experience. Sailing through blizzards while your ship cuts through the ice looks great and is thrilling.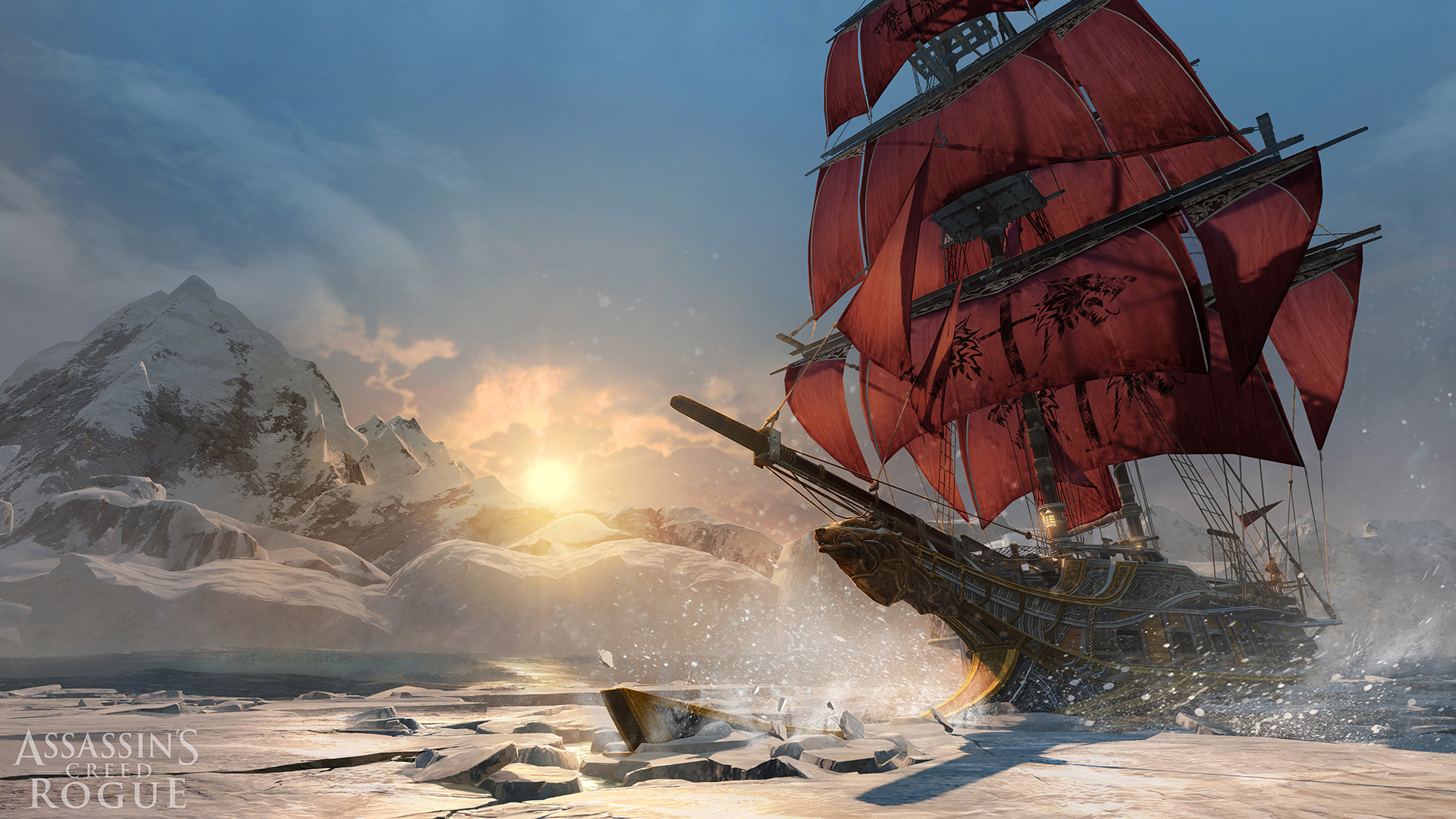 NEW AND IMPROVED NAVAL GAMEPLAY
---
But for all of its good looks and atmosphere, I can't help but find Rogue's world lacking. Yes, it looks big on a map, apparently crammed with things to do – forts to conquer, animals to hunt, territory to explore – but I can't stress how extraneous all of these activities are. For example, I only lightly upgraded my ship, and managed to easily finish the campaign without ever tending to Shay's equipment. Consequently, there's just no reason to spend time hunting; there's no benefit.
AC: Rogue is one of the best games in the series in my opinion! A very nice story, nice graphics for the old gen, interesting characters, but not everything is perfect, the game is almost an expansion for AC: Black Flag.It's a game made from bits and pieces of Assassin's Creed games you've played before and the only thing that elevates it beyond that is the unique story focus. Despite that, Rogue is solid entry in the franchise and a fitting capstone on the Kenway Trilogy of games.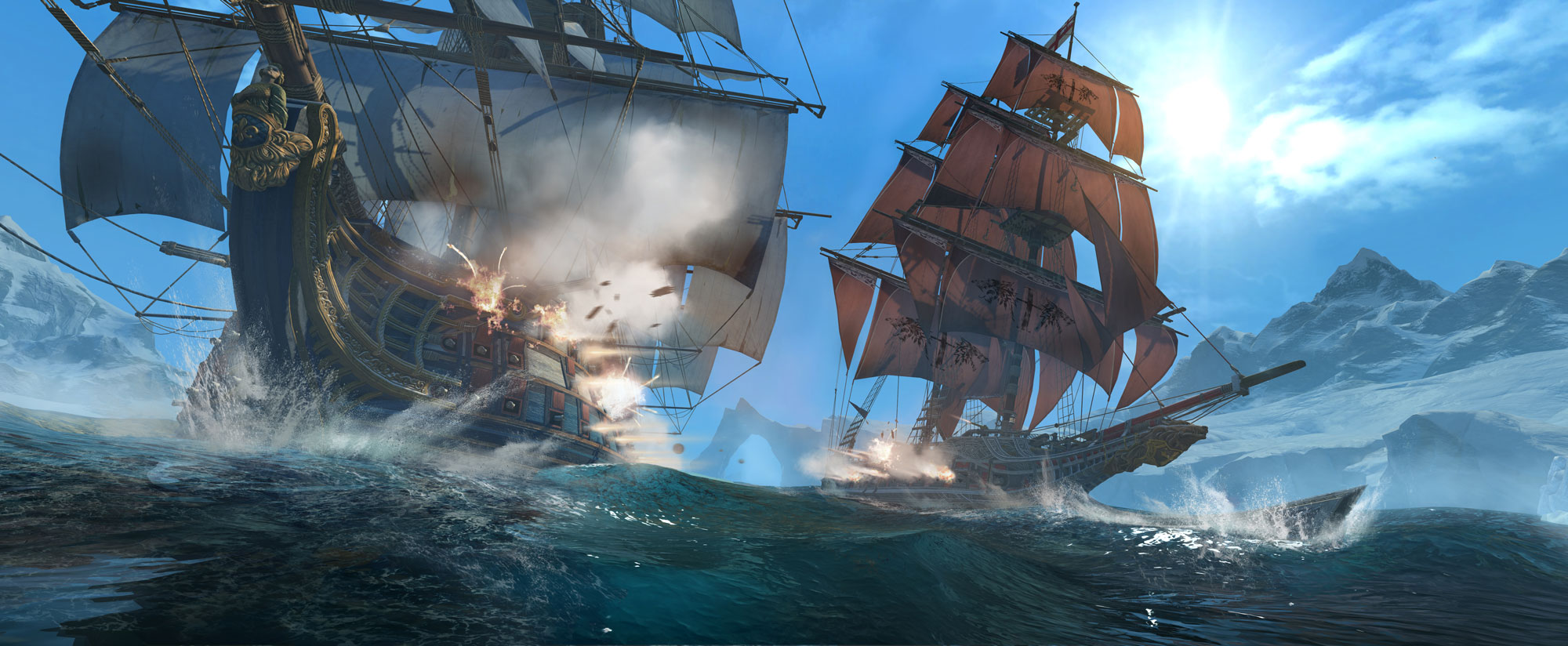 AN ARCTIC WORLD FULL OF POSSIBILITIES
---
Conclusion Rogue has the most interesting story of any recent Assassin's Creed game. It's fascinated by its own history, and introduces a level of ambiguity which changes how we look at the formerly simple conflict between Assassins and Templars. So it's all the more disappointing there's so little to do while the story is being told; the upgrade economy's pointless and most of the tasks are quite trivial. Story aside, so much of Rogue feels redundant, repetitive, and ultimately in need of reinvention.
Pros
Familiar and strong combat
A ton of side quests to complete and goodies to collect
Explanations of some less-accessible game lore
Lots of juicy Abstergo and Templar info to uncover
Intriguing, fresh story
Compelling protagonist
Impacts the wider series
Cons
Same old control problem
Empty world
Dull missions
It's basically a glorified Black Flag DLC pack
Uninteresting and unsympathetic characters
Sights and sounds lifted wholesale from the last AC game