BAFTA has unveiled its huge list of nominees for the 2014 British Academy Game Awards, with The Last of Us and Grand Theft Auto V hoarding most of the nominations between them.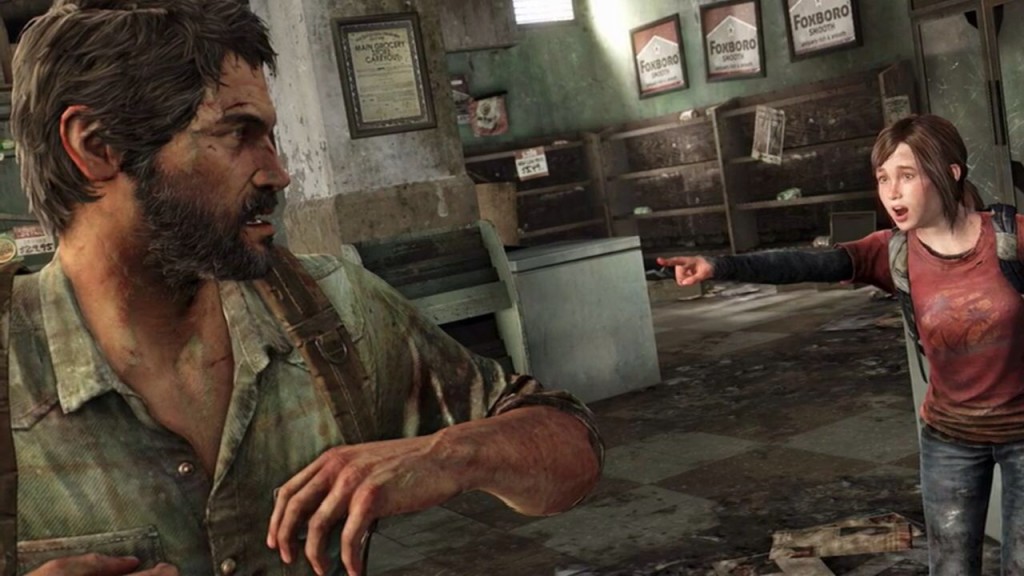 The Last of Us received the most nominations, with 10, across categories including Artistic Achievement, Best Game, Game Design, and Story. Hot on its heels is GTA 5 with nominations in nine categories, including Best Game, Multiplayer, and Story.
Media Molecule's Vita platformer Tearaway scored eight nominations, and indie hit Papers, Please! saw four nods. Assassin's Creed 4: Black Flag, Bioshock Infinite, Super Mario 3D World, and The Stanley Parable are all also members of the four nominations club.
The awards ceremony will take place on March 12 at the Tobacco Dock in London, and will once again be fronted by glamorous celebrity and The Apprentice: You're Fired! host Dara O Briain.
For the record, my money is definitely on The Last of Us.
The list of nominees for the 17 categories of 2014 British Academy Game Awards in full:
Action & Adventure
Assassin's Creed 4: Black Flag (Ubisoft Montreal / Ubisoft)
Badland (Frogmind)
Grand Theft Auto V (Rockstar North / Rockstar Games)
The Last of Us (Naughty Dog / Sony Computer Entertainment)
LEGO Marvel Super Heroes (TT Games / Warner Bros)
Tomb Raider (Crystal Dynamics / Square Enix)
Artistic Achievement
Beyond: Two Souls (Quantic Dreams / SCEE)
BioShock Infinite (Irrational Games / 2K Games)
Device 6 (Simogo)
The Last of Us (Naughty Dog / Sony Computer Entertainment)
Ni No Kuni: Wrath of the White Witch (Level 5 / Namco Bandai Games)
Tearaway (Media Molecule / SCEE)
Audio Achievement
Battlefield 4 (DICE / Electronic Arts)
BioShock Infinite (Irrational Games / 2K Games)
Device 6 (Simogo)
Grand Theft Auto V (Rockstar North / Rockstar Games)
The Last of Us (Naughty Dog / Sony Computer Entertainment)
Tomb Raider (Crystal Dynamics / Square Enix)
Best Game
Assassin's Creed 4: Black Flag (Ubisoft Montreal / Ubisoft)
Grand Theft Auto V (Rockstar North / Rockstar Games)
The Last of Us (Naughty Dog / Sony Computer Entertainment)
Papers, Please (Lucas Pope / 3909 LLC)
Super Mario 3D World (Nintendo / Nintendo)
Tearaway (Media Molecule / SCEE)
British Game
DmC Devil May Cry (Ninja Theory / Capcom)
Grand Theft Auto V (Rockstar North / Rockstar Games)
Gunpoint (Suspicious Developments)
LEGO Marvel Super Heroes (TT Games / Warner Bros)
The Room Two (Fireproof Games)
Tearaway (Media Molecule / SCEE)
Debut Game
Badland (Frogmind)
Castles in the Sky (The Tall Trees)
Gone Home (The Fullbright Company)
Gunpoint (Suspicious Developments)
Remember Me (Dontnod Entertainment / Capcom)
The Stanley Parable (Galactic Cafe)
Family
Animal Crossing: New Leaf (Nintendo / Nintendo)
Brothers: A Tale of Two Sons (Starbreeze Studios / 505 Games)
Rayman Legends (Ubisoft Montpellier / Ubisoft)
Skylanders Swap Force (Toys for Bob / Activision)
Super Mario 3D World (Nintendo / Nintendo)
Tearaway (Media Molecule / SCEE)
Game Design
Assassin's Creed 4: Black Flag (Ubisoft Montreal / Ubisoft)
Grand Theft Auto V (Rockstar North / Rockstar Games)
The Last of Us (Naughty Dog / Sony Computer Entertainment)
Papers, Please (Lucas Pope / 3909 LLC)
Tearaway (Media Molecule / SCEE)
Tomb Raider (Crystal Dynamics / Square Enix)
Game Innovation
Brothers: A Tale of Two Sons (Starbreeze Studios / 505 Games)
Grand Theft Auto V (Rockstar North / Rockstar Games)
Papers, Please (Lucas Pope / 3909 LLC)
The Stanley Parable (Galactic Cafe)
Tearaway (Media Molecule / SCEE)
Year Walk (Simogo)
Mobile & Handheld
Badland (Frogmind)
Device 6 (Simogo)
Plants vs Zombies 2 (PopCap Games / Electronic Arts)
Ridiculous Fishing (Vlambeer)
The Room Two (Fireproof Games)
Tearaway (Media Molecule / SCEE)
Multiplayer
Battlefield 4 (DICE / Electronic Arts)
DOTA 2 (Valve / Valve)
Grand Theft Auto V (Rockstar North / Rockstar Games)
The Last Of Us (Naughty Dog / Sony Computer Entertainment)
Super Mario 3D World (Nintendo / Nintendo)
World of Tanks (Wargaming.net)
Music
Assassin's Creed 4: Black Flag (Ubisoft Montreal / Ubisoft)
Beyond: Two Souls (Quantic Dreams / SCEE)
BioShock Infinite (Irrational Games / 2K Games)
The Last of Us (Naughty Dog / Sony Computer Entertainment)
Super Mario 3D World (Nintendo / Nintendo)
Tearaway (Media Molecule / SCEE)
Performer
Ashley Johnson (Ellie) – The Last of Us
Courtnee Draper (Elizabeth) – BioShock Infinite
Ellen Page (Jodie) – Beyond: Two Souls
Kevan Brighting (The Narrator) – The Stanley Parable
Steven Ogg (Trevor Phillips) – Grand Theft Auto V
Troy Baker (Joel) – The Last of Us
Sport
F1 2013 (Codemasters / Codemasters)
FIFA 14 (EA Canada / Electronic Arts)
Football Manager 2014 (Sports Interactive / SEGA)
Forza Motorsport 5 (Turn 10 / Microsoft Studios)
GRID 2 (Codemasters / Codemasters)
NBA 2K14 (Visual Concepts / 2K Games)
Story
Brothers: A Tale of Two Sons (Starbreeze Studios / 505 Games)
Gone Home (The Fullbright Company)
Grand Theft Auto V (Rockstar North / Rockstar Games)
The Last of Us (Naughty Dog / Sony Computer Entertainment)
Ni No Kuni: Wrath of the White Witch (Level 5 / Namco Bandai Games)
The Stanley Parable (Galactic Cafe)
Strategy & Simulation
Civilization V: Brave New World (Firaxis Games/2K Games)
Democracy 3 (Positech Games)
Forza Motorsport 5 (Turn 10 / Microsoft Studios)
Papers, Please (Lucas Pope / 3909 LLC)
Surgeon Simulator 2013 (Bossa Studios)
XCOM: Enemy Within (Firaxis Games / 2K Games)
BAFTA Ones to Watch Award in association with Dare to Be Digital
Project Heera: Diamond Heist (Mazhlele)
Size DOES Matter (Team DOS)
The Unknown (iKnow)