The year 2014 is at its end. Many new concepts, devices and consoles were launched.
We bring what we feel was the best in Mobile Department for 2014.
Hope Enjoy Reading!
---
1. SAMSUNG GALAXY NOTE 4:
The Samsung Galaxy Note 4 is a sleek, modern mobile phone that matches the lifestyle of contemporary customers. Think of the Note 4 as a collection of your most precious wisdom and thoughts which can be easily accessed wherever you go.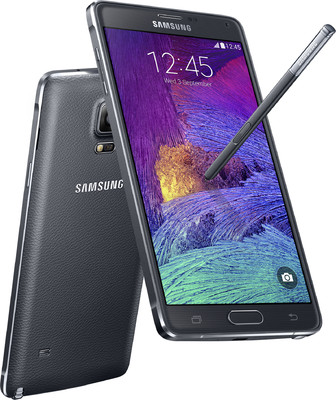 The Samsung Galaxy Note 4 boasts an incredible 5.7″ Quad HD Super AMOLED Display that can produce vivid colors at an astonishing resolution of 2560×1440 pixels. It has a pixel density of 500 pixels per inch which delivers better clarity. You can even change your lock screen every hour for constant freshness throughout the day.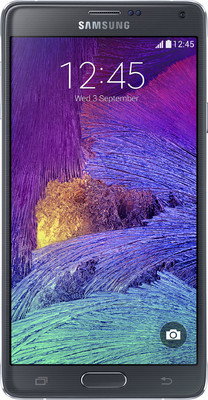 This phone has a 3220 mAh fast charging battery with a shortened recharge feature that helps the battery go from 0-50% charge in around 30 minutes. If you need to conserve battery, this phone has an ultra power saving mode that closes unused applications and processes for you to get more battery out of your phone.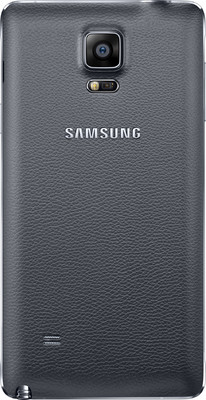 The Galaxy Note 4 has up to 3GB of RAM, which allows you to handle multiple tasks simultaneously. The phone comes with 32 GB built-in and it can be expanded up to 64GB.
2. APPLE IPHONE 6:
The bigger the better – the Apple iPhone 6 is an exemplar of this phrase. The meticulously crafted iPhone 6 is truly an epitome of great taste and elegance.

Extremely thin, the iPhone 6 flaunts a seamless design with the smooth blend of anodised aluminium, stainless steel and the curved, polished glass. Incredibly light, the beautifully crafted iPhone 6 feels great in your hands. Thanks to its innovative design, the iPhone 6 provides an intuitive experience and is extremely easy to use.
Featuring the thinnest and most advanced Multi-Touch display ever made, the Apple iPhone 6 promises a high-contrast output with incredible colors and brightness on its 4.7 inch Retina HD display. A resolution of 1334×750 pixels, clear wide-angle viewing and an improved polariser – the iPhone 6 truly offers a bigger and better display.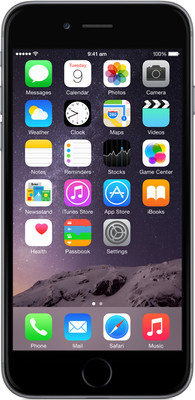 Thanks to the all-new A8 processor with 64-bit architecture and an advanced 20 nanometre process, the iPhone 6 delivers an incredibly powerful performance while being extremely efficient. Get up to 50x faster CPU performance and up to 84x faster GPU performance with the iPhone 6.Improve your iPhone's power efficiency with the M8 Motion Coprocessor that continuously measures data from your iPhone's different sensors such as accelerometer, compass, gyroscope and the new barometer.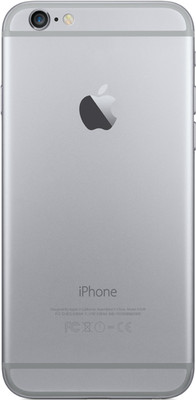 Take advantage of all the features of your highly efficient Apple iPhone 6 which boasts of an amazing battery life with up to 14 hours of 3G talk time and up to 250 hours of standby.
3. Sony Xperia Z3 :
The Xperia Z3 is the latest flagship smartphone from Sony that boasts incredible features that are unseen in other smartphones in the market. This phone has the highest waterproof rating, 3GB of RAM and a 20.7 Mega Pixel Camera with auto focus, making it the most desirable smartphone at the moment.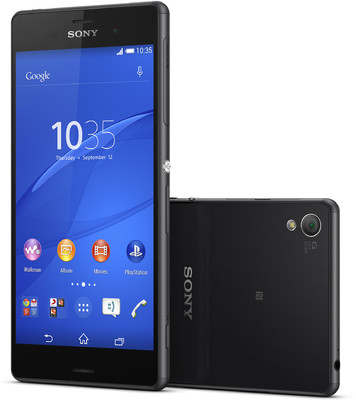 Normally seen in Sony's BRAVIA televisions, the Xperia Z3 also comes with a TRILUMINOS display technology that creates a wide palette of colors to enhance your viewing pleasure. This technology uses LEDs that create a brighter and more uniform light to capture the true color of the source.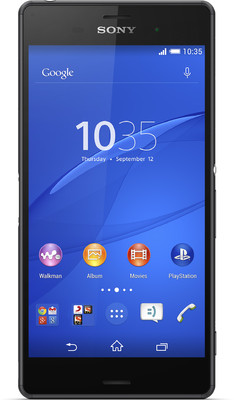 If you ever get interrupted while playing on your PS4, simply plug your Xperia Z3 into the remote controller to seamlessly switch from your PS4 to your phone. You can even connect the Z3 to your home WiFi to play games using PS4's DUALSHOCK 4 controller.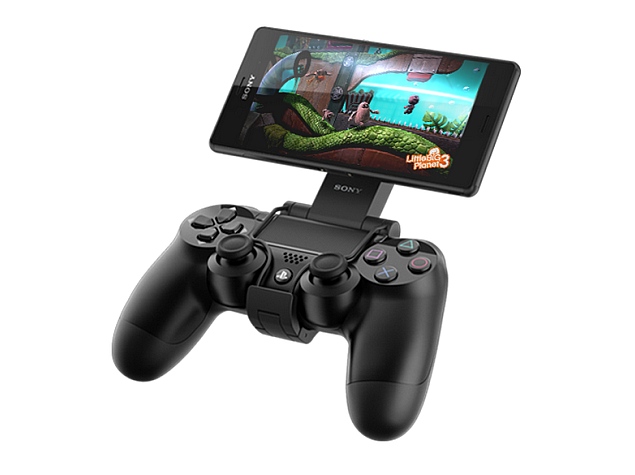 The Sony Xperia Z3 comes with a Quad Core Qualcomm Snapdragon 801 processor. It also has 3 GB of RAM and comes with a Krait 400 CPU that has a clock speed of 2.5 GHz. It also comes with the industry's only 3rd Generation LTE/4G modem, allowing you to have blazing quick Internet connections with download speeds that are incredibly fast.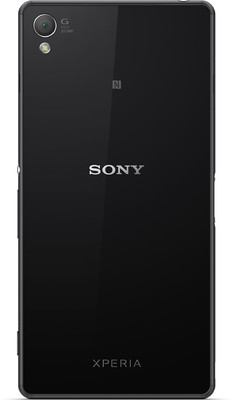 The Xperia Z3 has been crafted to fit a massive 3100 mAh battery which gives you up to 2 days of usage time. With the Xperia Z3, you will never have to worry about recharging your phone.
4. Lenovo Vibe Z2 Pro:
Lenovo VIBE Z2 Pro as it comes with a Qualcomm Snapdragon 801 processor that gives you lightning performances whenever you switch on your phone.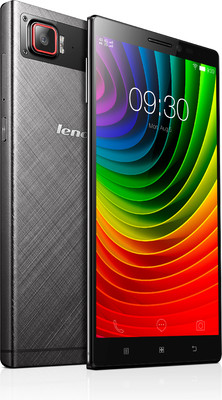 You can watch your favorite movies and TV Shows on the Lenovo VIBE Z2 Pro's 6-inch, Quad HD display. The phone can produce an image resolution of up to 2560×1440, which ensures that pictures and videos are viewed in high resolution, even in bright conditions.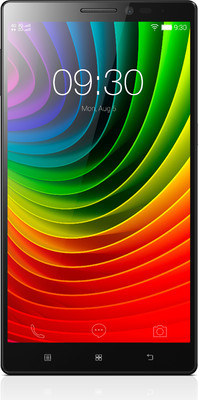 The Lenovo VIBE Z2 Pro can handle any task you throw at it, as it is equipped with a 2.5GHz Qualcomm Snapdragon 801 processor with 3GB of RAM. This makes watching movies or playing high-definition games easier.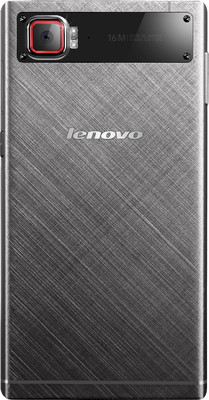 With this phone, you can experience big sounds as the phone will allocate more power to boosting the volume as well as the bass with sealed sound chamber effect that delivers real resonance.It also comes with an independent earphone amplifier that ensures a truly unforgettable, in-ear audio experience.

The Lenovo VIBE Z2 Pro comes with a massive 4000 mAh battery that gives you up to 45 hours of talk time and up to 39 days of Standby time.
5. Moto X (2nd Gen):
Pure Style. Pure Performance. Pure Voice. Pure Simplicity. The all-new Moto X is here to captivate you with its aesthetically pleasing design and high-end technical features.
The all-new Moto X showcases a curved metal frame design that fits easily and comfortably in your hands. The Moto X also comes with a water resistant coating to protect it from accidental splashes.

Enjoy seamless multitasking, faster response rates, and reduced battery drain with the 2.5 GHz Qualcomm Snapdragon quadcore processor and 2 GB RAM of the all-new Moto X. The second generation Moto X runs on Android KitKat which further boosts the performance and battery life of the device. The OS is upgradeable to Android 5.0 Lollipop.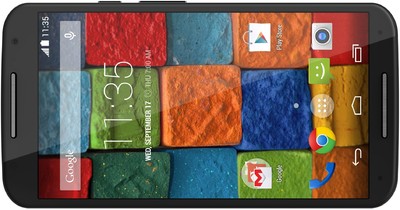 Enjoy all-day battery life with the powerful 2300 mAh battery of the all-new Moto X. It boasts battery life of up to 24 hours on mixed usage.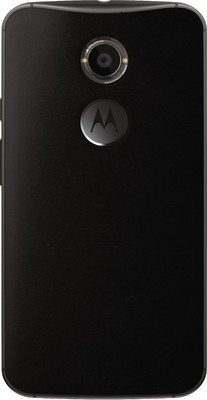 Enjoy crisp and crystal-clear photos and videos in 1080p on the remarkable 5.2 inch HD display of the new Moto X. The Corning Gorilla Glass 3 protects the beautiful OLED display from scratches and damages. Also, the Moto X displays notifications and updates without interrupting your activities.
---
You may agree or disagree, but tell us what you feel in the comments below.