Set several years after the events of Uncharted 3. Drake returns for one last time in pursuit of a historical conspiracy behind another mysterious travel root of his ancestor.
There is a rumor circling the gaming world regarding Uncharted 4 (DRAMATIC-.-MUSIC!!!)
Uncharted 4 is set to release mid-2015, but since the past week they have been speculating that there has been a leak from Naughty Dog. It tells us that Drake Loses Sully (Hawwwww:O did you see that?) forever while trying to stop a group of mercenaries from finding hidden pirate treasure that Francis Drake was searching for in Madagascar, no not the "i like to move it move it!!xD".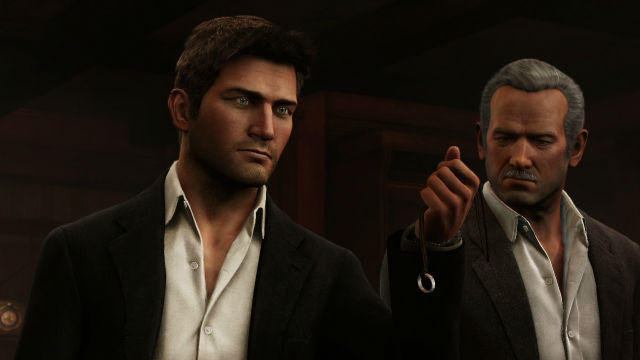 Its a real shocker!!! knowing the chemistry of Sully with Drake in the past games and the sudden death of the former….will it leave the future games hollow?? There is no comment yet from Naughty Dog on this. Heyy heyy wait..! i think it might just be a rumor, lets just wait and watch!
Stay tuned to in.GameRekon.com for Official Press Release & more updates on Uncharted 4