News has been swirling that Batman: Arkham Origins, the third game in the Arkham series could debut an Multiplayer Mode for the first time for the series.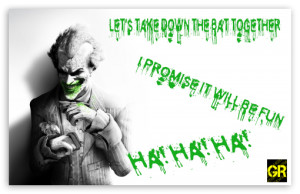 According to sources that have come forward to shed light a few details on the game's multiplayer mode. One instance of the game's multiplayer mode has players taking control as a member of Joker or Bane's gang, who's objective will be to take down the heroes, Batman and Robin. According to the report, some villains will also be playable, including Killer Croc, Deadshot, Firefly, Black Mask, Deathstroke, and an "Electroman character."
What do you think? Would you want to see a Multiplayer Mode?