India's first online gaming site dedicated only to the sport of poker and focused towards promoting it in the country. Pokernation.com is live today and it looks really exciting with they're different varieties of cash games that start from as low as Rs 1 all the way upto Rs 2000. They also provide free tournaments for new and interested gamers to participate in and develop your skills before participating in the cash games.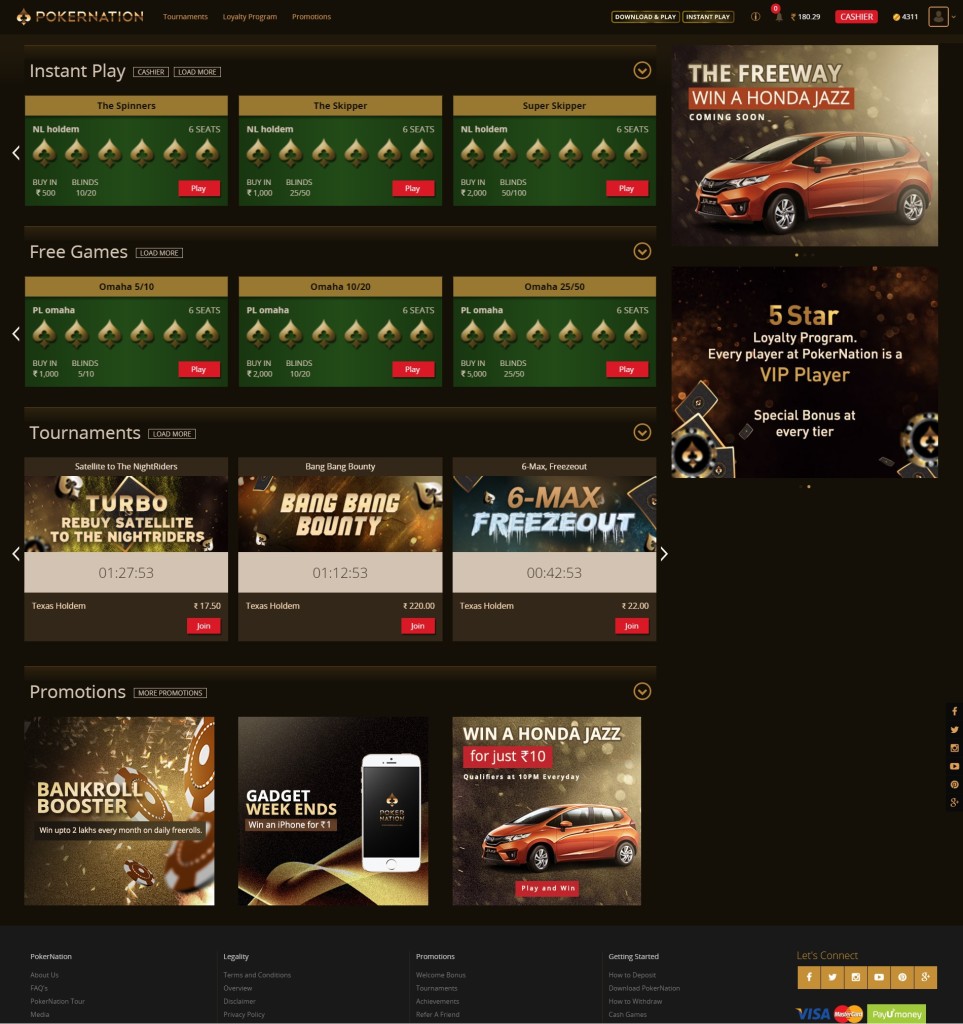 Sree Ram Somayajula, AVP – Marketing – Pokernation.com, "Playing online and 'live' against faceless but skilled opponents is an adrenaline pumping activity that never fades, as you get the opportunity to play against different people every single moment. Apart from its single minded focus on the sport of poker, what sets pokernation apart from other players in the market will be it's emphasis on teaching the finer nuances of the game to beginners and amateurs alike and providing them with a platform to experience the game in all its varied colours".
Many of the cash games on Pokernation.com are in the range of Rs 55 to Rs 500 much lesser compared to other online poker websites. They also reward loyalty points for every cash game played, so just incase you lose a game you can use those loyalty points to buy chips or redeem them for amazon vouchers, so you dont leave the game empty at pokernation.
Pokernation conducted some pre launch market study  through a multi-city 'teach-learn-play' model, the brand conducted free poker tournaments to study the enthusiasm and gauge the poker knowledge of the youth about this game and test their abilities at decision-making and skilful thinking. After interacting with over 5000 young adults from Mumbai to Delhi to Punjab to Indore, the brand had a reason to believe that a new narrative was steadily developing in India's burgeoning e-gaming world. "We identified the need for teaching the sport as the primary task for ourselves. This and then giving people the opportunity to compete against each other in live tournaments and sharpen their skills will form the focus of our efforts in the coming few years",adds Gautam Thawani, Business Head – PokerNation.com.
The online poker community in India is growing at over 100% every year and Pokernation aims to address the need for this community and also enrol new players or amateurs into its fold.
We wish Poker Nation GOOD LUCK!