After months of speculation and countless rumours, Sony India has finally announced the official launch date and price of the PS4.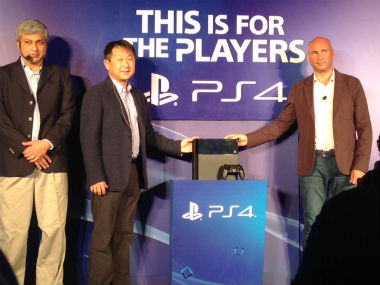 The console will be available in stores starting 6th January and will be priced at Rs 39,990. Only one version of the PS4 will be sold in India (no bundles).
Sony will also release the Dualshock 4 controller and the PS4 camera in India. Users who want to buy an extra controller will have to pay Rs 4990. The PS4 'Eye' or the motion sensor camera will cost Rs 4990. PS4 users will also have to pay around Rs 2500 to Rs 5000 for games.
Stay tuned for more updates.