In Assassin's Creed Rogue, you'll play as Shay Patrick Cormac, an Assassin who turns his back on the Brotherhood to join the Templar cause and hunt the Assassins to the ends of the earth. From New York City to the perilous Arctic sea, Shay will stop at nothing as he follows his own creed.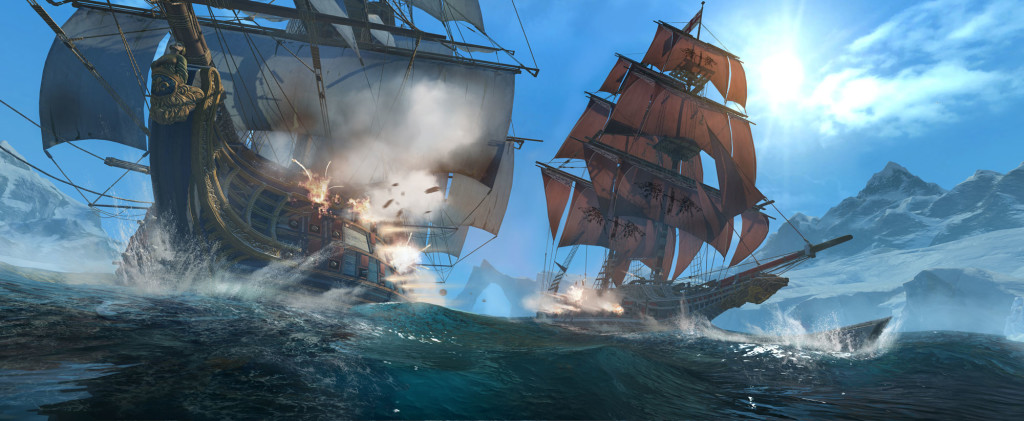 Assassin's Creed Rogue is a brand new chapter in the blockbuster Assassin's Creed universe. Play as Shay, an Assassin who finds himself at a crossroads and ultimately turns his back on The Brotherhood in order to hunt them down. Assassin's Creed Rogue will be available on PC March 10th.
• Play as an all-new type of Assassin in the throes of a dark transformation from loyal Assassin to hunting down his former allies in the Assassin's Brotherhood.
• New weapons such as the deadly air rifle and a variety of ammunition as well as specialized grenades can be used to distract, eliminate, or confuse enemies.
• Use Shay's enhanced Eagle Vision and locate hidden Assassins to either avoid or eliminate them.
• Sail the icy and perilous seas of the North Atlantic for thrilling naval gameplay including new enemy tactics, exotic new weapons, and an arctic world full of icebergs and other dangers.
• Explore a diverse open world. From the city streets of New York City to the lush river valleys to the ice-filled seas of the North Atlantic Ocean.