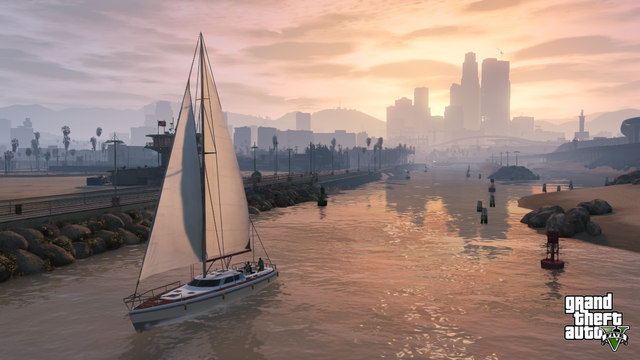 Rockstar Games today released eight new Grand Theft Auto V screenshots and updated the game's interactive travelogue with new information about Los Santos and Blaine County.
The images show off the game's sprawling environment–from countryside to downtown–during the evening and daytime.
The GTAV interactive travelogue, which Rockstar Games launched last week, now features information regarding "Exclusive Country Clubs," "Local Artisans," and "Serenity and Wellness."
GTAV launches September 17 for the Xbox 360 and PlayStation 3. The game's online component will debut two weeks later on October 1.