Pro Evolution Soccer 2015 (abbreviated to PES 2015 and known officially as World Soccer: Winning Eleven 2015 in Asia) is a football simulation game developed by PES Productions and published by Konami for PlayStation 4, PlayStation 3, Xbox One, Xbox 360, and Microsoft Windows. It is the fourteenth edition of the Pro Evolution Soccer series. The previous edition was PES 2014.
DLC 1.00 was released on Sunday 9th November ahead of the official launch of PES 2015 on Thursday 13th November. The DLC 1.00's file-size on PlayStation 4 is 1.13gb.
The DLC adds an extra 8 European Teams (Slovan Bratislava, FK Partizan, Maccabi Tel Aviv, Ludogorets Razgrad, HJK Helsinki, Qarabağ Agdam, Legia Warsaw, Sparta Praha), Copa Sudamericana 2014 tournament, summer transfers, new player faces, latest squad line-ups, and a series of latest boots from Adidas, Nike and Puma.
I was really impressed with the animations of PES this year. Even the demo lets you appreciate Konami's hard work. In the games we played, there were several high quality moves; a high pass made ​​by Hamsik with the outside right foot found Higuain alone in front of the net, allowing him to finish off with a half volley bicycle kick, and it looked great.
PES 2015 let me enjoy more freedom of movement: the classic problem of running on the spot is now a thing of the past. Not only that, players can now maneuver better with less space, being able to lose defenders with feints that are much closer to what's possible in reality. The difference is huge when compared with FIFA, where players can execute moves with feints and tricks that are completely unrealistic.
The return of the PES ID where individual players have their own style and animation and its extension to more players makes PES 2015 even more realistic. In the old PES, you could recognize Roberto Carlos' style of game-play, but now it's even better. Ronaldo, for example, is identifiable from each frame and motion, almost as if you're in front of the TV watching a Champions League game.
Even the one-on-ones with the goalkeeper seem much more realistic. In FIFA 15, it's almost impossible to score with a lob, and it's one of the most common shots in these situations! In PES 2015, on the other hand, everything seems more natural, which we saw on several occasions.
Speaking of goalkeepers: they're more realistic too. The goalies of PES 2015 have improved significantly, especially when they're outside the box, anticipating shots from strikers much more intelligently. Then you have then animations that you see in the stadium, like when players' momentum takes them off the field, in danger of falling over the ad hoardings.
Wicked Ball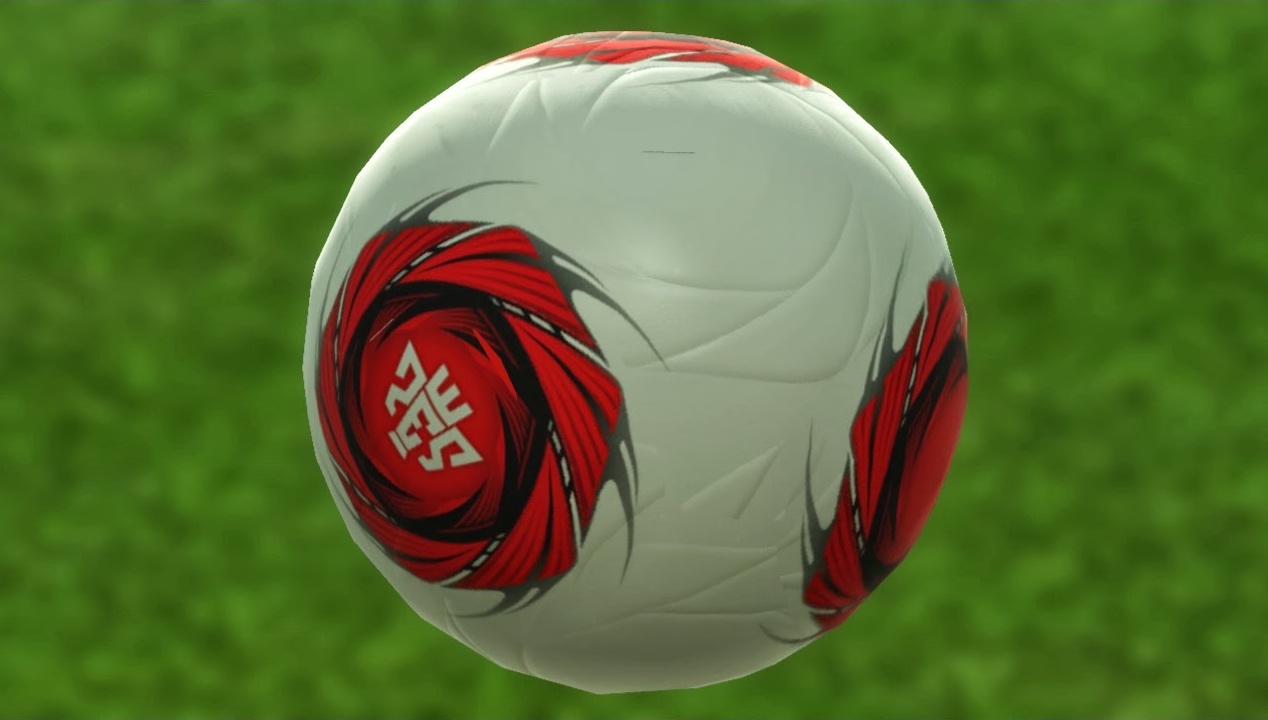 The ball has always been a mainstay of Pro Evolution Soccer, and much of the delightfully unpredictable factor during their matches had to do with its behaviour.
---
The physics of the ball in PES 2015 is significantly improved compared to previous years. In past games, it felt like kicking around a bowling ball: players seemed to kick the ball heavily as they ran across the field.
Now, however, the ball behaves in a much more natural way, especially in precision shots, where you can see much more realistic effects. Even in the contact between the players, you can almost feel the sweat on the opponent while taking on physical battles during the game.
I know it's far from perfect, but I'm convinced that the small defects that are attributable to the features and demo will be fixed in the final version. If we're talking strictly about physical improvements, the steps taken by PES 2015 are huge.
Stunning Engine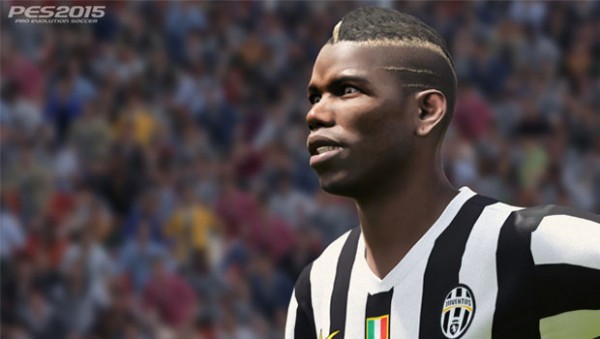 Players look more solid and convincing, hair and facial details are more lifelike, and the animation is top-notch.
---
PES 15 combines the power of next-gen technology with FOX's engine to create higher levels of accuracy in terms of recreating football moments. The game shows a number of animations and playing styles that are super-realistic, not only in terms of looks, but also in terms of playing styles.
Player resemblance in PES 2015 is amazing; all of the most famous players are perfectly recognizable and their every feature is faithfully reproduced, as Alessandro noted, even down to the haircuts.
During replays especially, you can appreciate the attention to detail, such as the eyeline of the players, which follows the movements of the ball and the action.
Crowd Support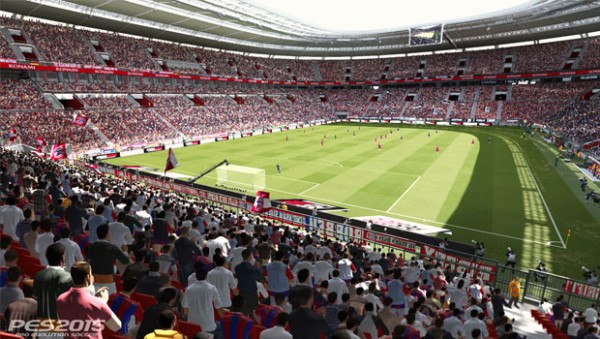 Feel the intensity of the crowd while playing as the animations have been revamped to ebb and flow with the match that is being played. Your crowd will cheer or jeer based on your performance which adds a whole new experience to gaming.
---
Pro Evolution Soccer has always been a step ahead in terms of setting and atmosphere, and this continues to improve year after year. In PES 2015, your living room seems to turn into a stadium every time you start a game.
In the stands, the fans are enthusiastic, and each time the action moves closer to one of the goals, the audience's excitement grows, just like in reality. In addition, the cheers change from team to team, showcasing which team is playing in their home stadium. Even the banners on the sideline give the impression of watching a real game.
Single and Mutliplayer Mode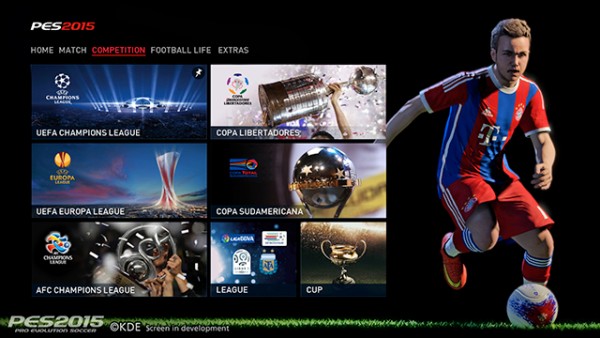 Choose to play on your own or with a bunch of friends as there is a single and multiplayer mode in this game.
---
The Master League career mode remains the primary time sink for single-player games, although it will be interesting to see how well the Ultimate Team-like myClub performs after a couple of months of play, and whether it even comes close to becoming the go-to option. More interesting than those, though, is the Role Control idea, which can be optionally assigned to a multiplayer game. This allows players on the same team to take control of entire defensive, midfield, or attacking units, rather than randomly switch to whichever player is closest to the ball. The result is a greater sense of involvement in the bigger picture; the fact that you're in control of a specific group allows you to work with your co-op partner in a much more meaningful and controlled manner. You still control only one player at a time, but only those that are part of your unit. It's an idea all football games should include.
The real acid test, however, comes with online play. It's an area in which Konami has historically struggled, but I'm cautiously optimistic that the publisher has finally got things right. It's early days yet, and perhaps this will change when the servers fill up, but I rarely had to wait long to find a game, and lag was either light or absent when I did. I've always felt PES was at its best as a couch-based multiplayer game, but it's heartening to see such a robust online component.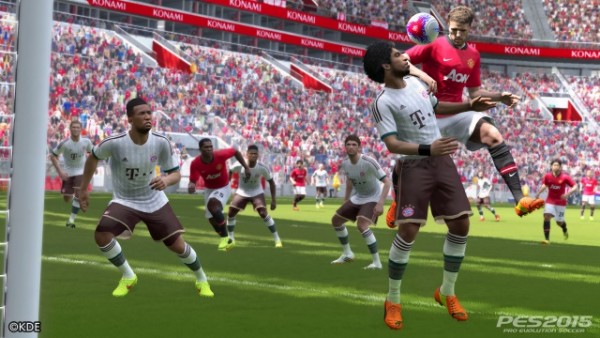 Much more effective from a visual point of view and technology than last year
---
PROS
Exceptional AI
Deep, tactical, and rewarding
No two games are the same
Robust on-line game
Next-gen graphics and slick presentation
Fast, fluid gameplay
More game modes
Cracking soundtrack
CONS
Work remains to be done in terms of artificial intelligence
Engine and physical collisions for players to improve
Lack of official licenses
Commentary is dull and repetitive
Conclusion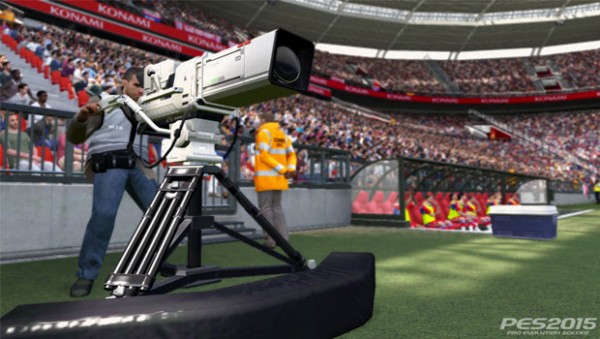 If you're looking to delve more deeply into passing, movement and working out how to break teams down, plump for PES.
---
We know, we've said many times before, but this time it seems that we can look to the future with optimism. PES 2015 without being an outstanding work, it does reach a remarkably high score thanks to a firm commitment Konami knows what to do and by a spirit that in recent times was lost. Good feelings and, why not say, many things to improve and where progress for a game that we will return many hours of hours of entertainment from some of the previous installments deprived us.