WWE athlete Ryback was in Mumbai this weekend to promote WWE 2K14 at Oberoi Mall.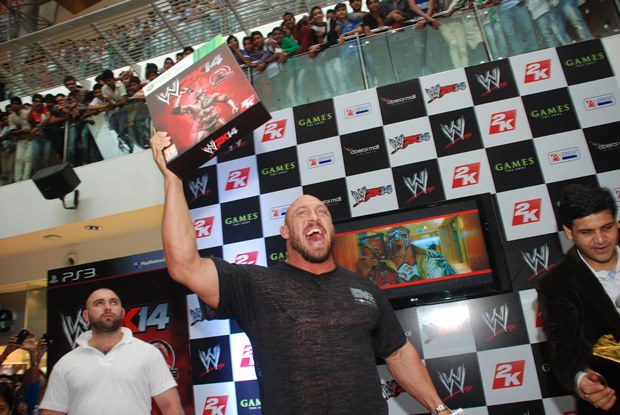 At this event – organised by Express Interactive and WWE India – he announced the second pre-order bonus in the form of a double sided poster. He also autographed a replica of his Championship belt, which will go to one lucky preorder customer.
In case you didn't know, the first pre-order bonus for WWE 2K14 is Ultimate Warrior as a playable character.
WWE 2K14 releases 1st November for the Xbox 360 and PS3. Here some pictures from Rybacks visit, which witnessed a turnout of 12,000 WWE fans and gamers.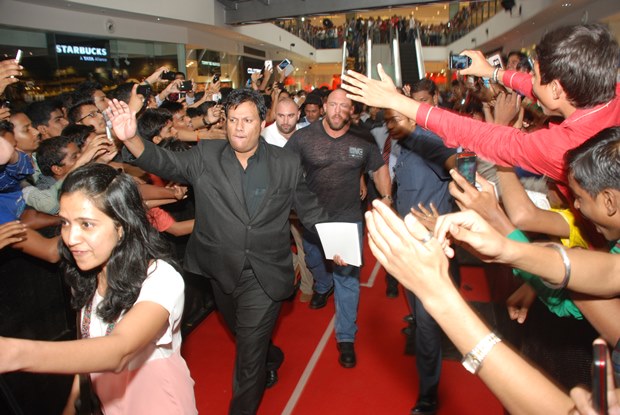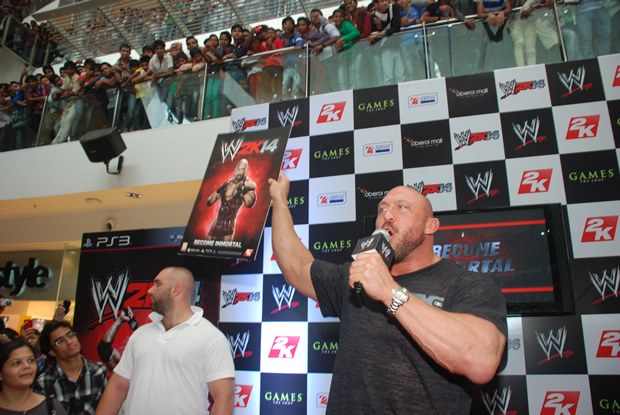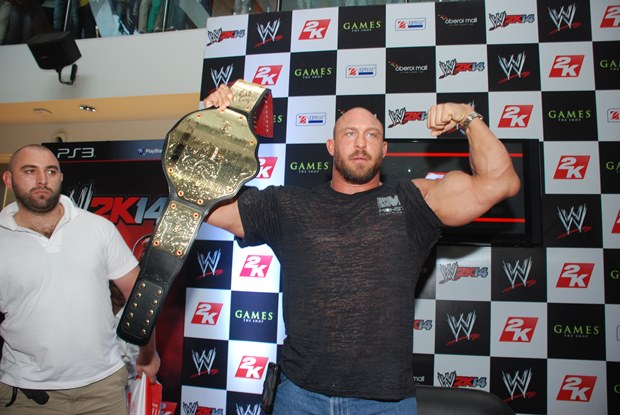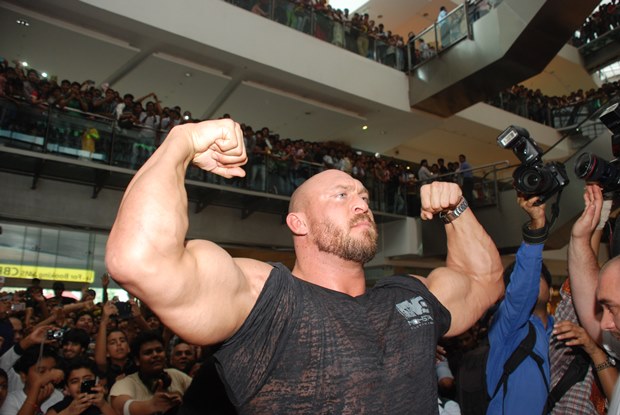 Here is a video on his visit: