2K Sports today announced an all-new single-player campaign mode for WWE 2K14 called "30 Years of Wrestlemania."
The mode will allow players to relive the "greatest" moments and matches in WWE history. This includes Hulk Hogan vs. Andre the Giant (Wrestlemania III, 1987), The Rock vs. Hulk Hogan (Wrestlemania 18, 2002), and The Rock vs. John Cena (Wrestlemania 28, 2012).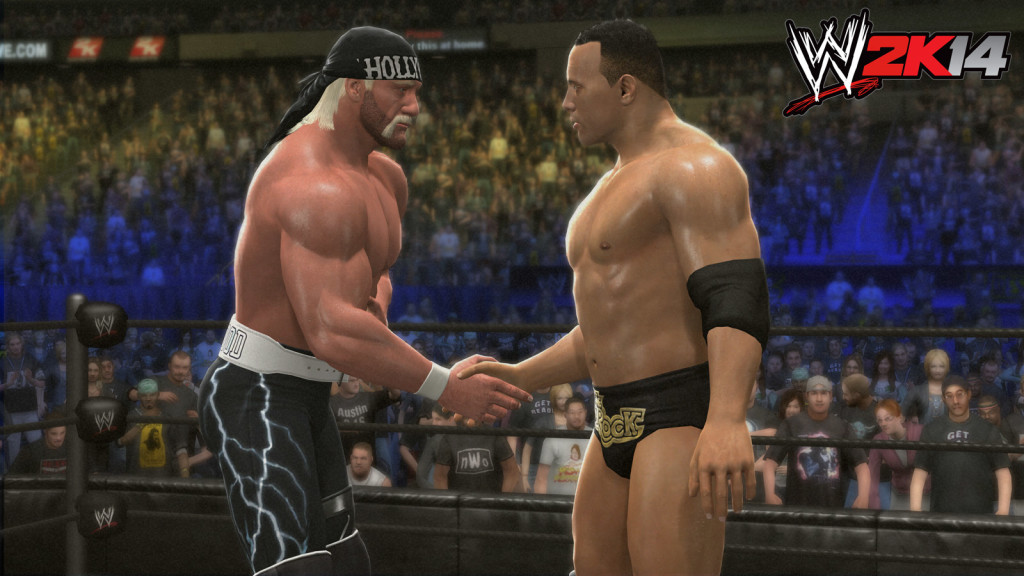 In all, WWE 2K14's 30 Years of Wrestlemania features 45 matches spread through five WWE eras.
The matches will also include "unique presentation elements" that will be historically accurate. Players will see arenas, crowds, entrances, and visuals match "exactly" with how they looked in the 1980s and 1990s.
In addition, video packages have been created for the game mode, 2K Sports said, that will refresh storylines of the iconic fights for gamers.
The 30 Years of Wrestlemania mode will also feature historical in-game objectives, allowing players to unlock other characters, arenas, and WWE archive photography by completing certain tasks.
2K Sports did not announce if historically accurate commentary teams will be in place for the 30 Years of Wrestlemania mode. Details on commentary teams will be shared later.