Don Bradman Cricket 14 will arrive on PC later this month, and we've got release date and pricing details for India from distributor Sunder Electronics.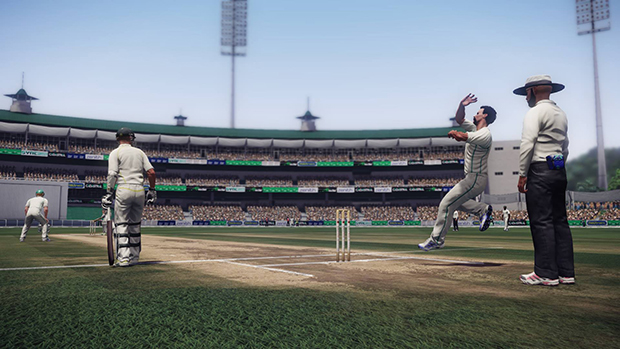 The Collector's Edition is the only version of the game that will be released in India, at least at launch, which is on 30th June. It will include the PC version of Don Bradman Cricket 14, a Steelbook, and 'The Cricket Box' DVD.
That DVD includes two documentaries – Bradman, which chronicles Sir Don Bradman's illustrious career, and The Invincibles, which tells the story of 1948 Asutralian team that played the Ashes in England. The disc also includes special features in the form of statistics and photo galleries.
The Collector's Edition will be priced at Rs 3,699, which is rather steep for a PC game. Like the console release earlier this year, however, expect retailers to offer discounts.
The game is also available for purchase digitally via Steam, and while no price is mentioned, it is expected to be around $50. That converts to about Rs 3,000, which is less than the retail release, but also comes without the extras.
Here are the minimum and recommended system requirements for the PC version. And remember – this game does not support mouse and keyboard for gameplay; a controller is mandatory.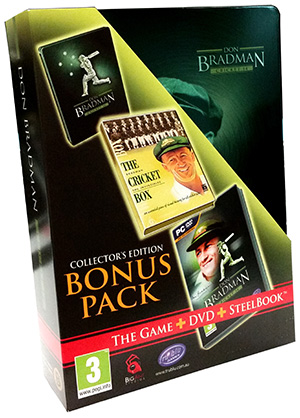 Minimum system requirements:
OS: Windows XP/Windows Vista/Windows 7/Windows 8
Processor: Pentium Dual-Core CPU E5700 @ 3.00Ghz/AMD Athlon II X2 250 Processor 3.01Ghz
Memory: 2 GB RAM
Graphics: Radeon HD 6670 or Nvidia Geforce GT520 with min 1 GB Memory
DirectX: Version 9.0c
Hard Drive: 2 GB available space
Recommended system specs:
OS: Windows XP/Windows Vista/Windows 7/Windows 8
Processor: Intel CoreTM I3-3210 CPU @ 3.20Ghz/AMD Phenom II X4 960T 3.0Ghz
Memory: 4 GB RAM
Graphics: Radeon HD 7790 or Nvidia GeForce GTX 650 with minimum 2 GB Memory
DirectX: Version 9.0c
Hard Drive: 2 GB available space