UCWeb has launched an Android game in India, called UC Crazy Run. The game will be available exclusively via UCWeb's Android game distribution platform, 9game, until next week when it will debut on Google Play.
The UC Browser maket has mentioned that it has used UU, the company's squirrel mascot, as the main character in the UC Crazy Run game. As the name suggests, the game is based on endless running theme, just like the popular Temple Run gaming app.
In UC Crazy Run, users can control UU by making it jump through obstacles, slide left and right to collect coins, diamonds, pine cones and more. In the game, the coins and the pine cones can be used to upgrade the character's powers. The different tools collected during the run help the character get extra powers such as rocket, which doubles the running speed of UU for a limited time.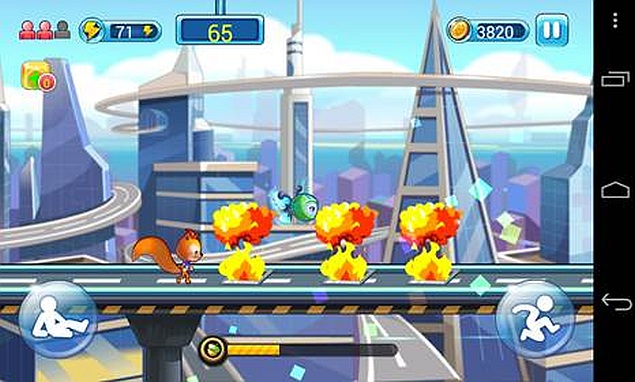 The game, as UCWeb describes, lets users can unlock more environments as they progress. To promote UC Crazy Run, UCWeb will also be giving 20,000 in-game coins if the users download UC Browser app and an additional 20,000 coins for signing in the UC account.
UCWeb, besides expanding in the gaming section, recently also made a move to help developers by launching its UC Open Platform for mobile developers and publishers. Launched in September, the UC Open Platform is aimed to help developers, content providers, advertisers and publishers with brand promotion, traffic acquisition, user metric analysis and monetisation. At the time of the launch UCWeb also said that it plans to use 9Apps and 9Game app marketplaces for app promotion via the UC Open Platform.